Thanks to some great folks who supported our Kickstarter 2015 campaign, the Eat Grub Bar will be coming your way soon.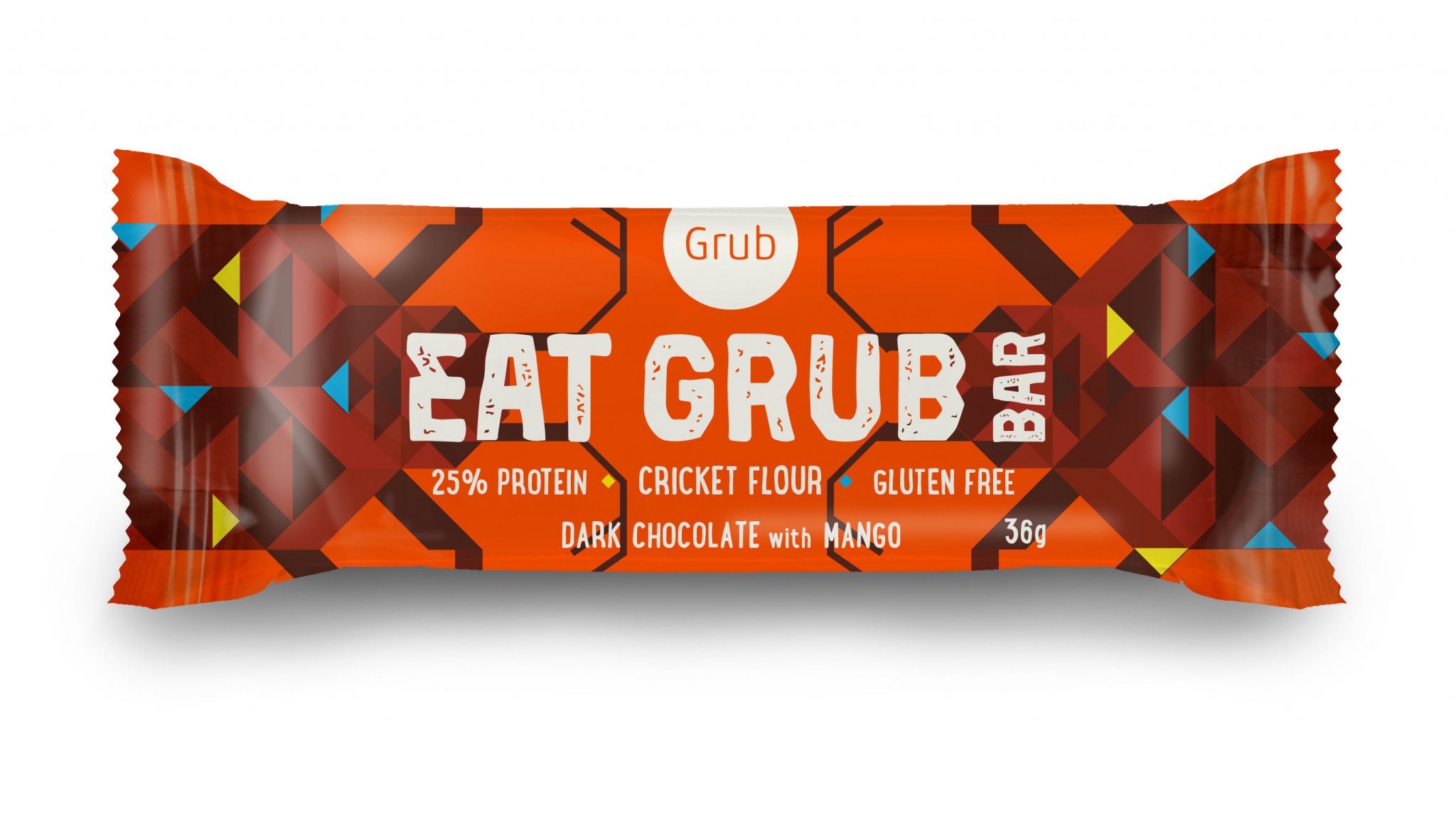 The Eat Grub Bar made with cricket flour 
Our bar is special, not just because it is made from cricket flour, but because it combines great nutritional values with amazing taste. Here at Eat Grub (or Grub for short) we love to share the benefits of eating insects with you, and couldn't think of a more perfect way to do just that.
The Eat Grub Bar is made from organic dark chocolate, mango, desiccated coconut, pumpkin seeds, honey and, of course, cricket flour!
These wholesome ingredients combine to provide you with a tasty, nutritious and natural energy boost.
It's been a long time in development and we hope for the bars to be in shops for April 2016! Meanwhile, don't forget to check out our shop for more incr-edible products.