Insect art anyone? Penelope Kupfer: Insects – on at The Vaults
January 9, 2015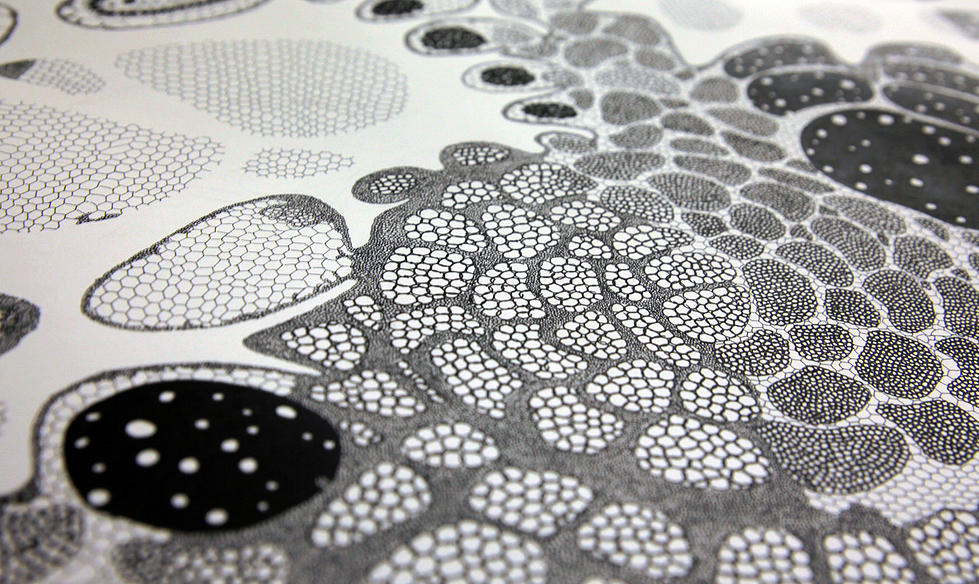 We were lucky enough to be invited to the opening night of "Insects" by Penelope Kupfer, her new body of work designed to break down the psychological barriers that entomophagy poses. We'd certainly recomment going to take a look, as the venue itself The Vaults is a piece of art in itself too .
Exhibition continues until Saturday 24 January, 2015.
Opening times: Tuesday – Saturday, 11am – 7pm
FREE ENTRY
The Vaults Gallery
The Vaults
Lake Street
SE1 7NN
You'll also be able to buy our Cricket nut fudge there too!
Penelope Kupfer's Artist Statement
Since an early age, I've always had a troubled relationship with food. I used to wonder whether we eat dead or living things. Is a juicy steak a part of a dead cow, and therefore a dead piece of flesh, or is it a living tissue with protein and a living organism that's rich in energy and restoration power?
The thought of eating something dead sounded repulsive, but still not as bad as the thought of eating something alive. Cutting a green fresh lettuce was like slicing through a worm and making it into two unique living units. Accumulated fat and dripping pig's blood was as alive as a chicken's foetus inside a raw egg. It felt as if I was born with an animal instinct disfunction and I couldn't abstract away from the fact that the steak on my plate was once a happy calf running free through flowery fields and discussing existence with singing birds. Good morning Mr Blue Birdy, how're you feeling today regarding your anxieties of existing knowing you'll spend your whole life eating living things until you die for to be eaten by living things?
In a way, accepting that we consume dead things, that are not actually dead, to use as a source to create living tissues and organs inside our own bodies was a concept too difficult to digest. Like a gastronomical paradox, dead would be as bad and damaging as rotten food and alive would be just monstrously wrong and ultimately not dead and therefore not ready for eating.
In my mind, nothing was ever dead and I'd instantly start inventing stories and giving the food names and top hats in an unconscious effort to bring it back to life. The beans would start jumping and shouting to the grains while the afro dancing broccolis would sing 80's reggae.
As obvious as it may sound, there is much more than biochemical processes involved in the act of ingesting materials through the mouth. From a purely nutritional perspective, it is easy to imagine fictional scenarios where communities feed themselves pills, or industrial powder compounds containing all nutritional elements needed for a balanced diet. However, most of the time, eating is a cultural, social and existential activity way beyond nutrition.
My work is interested in a "way beyond" a purely nutritional understanding of food and eating. More precisely, my work is interested in the anxieties behind the food choices as well as the anxieties of the chosen contexts where food is consumed. Why are certain things considered disgusting when others are considered normal? Why do people eat walking (or sit for eating)? Why is prepared food attractive while digested food is repulsive? What's the visual difference between a stew and a vomit (and diarrhoea)? What happens during our upbringing that changes that? At what point do faeces start to smell bad to us (as babies don't seem to have any problem with it)?
Eating and food can be many things. But through my work (which is a reflection of my thinking and my personal life experience), eating is the manifestation of the act of wanting to be alive. And, at the same time, eating is the manifestation of the act of wanting to die. Choosing a healthy food or a "comforting" food, we're flirting with our mortality/immortality. Why do we eat junk food? Why do we smoke? How can we be certain about the effects an ingested food does to the balance of our body functions? Every bodily process is also a wear and tear activity and this is no different with digestion. Our bodies die a little while trying to keep us alive. Whether unconsciously wanting to die sooner, whether consciously afraid of dying sooner, each spoonful is also a small act of suicide.
Penelope Kupfer